About
The Winter Golf Cup Crans-Montana first edition will take place from January 31st to February 3rd, with 3 different competitions accessible to all golf amateurs (minimum handicap 36).
If Crans-Montana is now part of the "Winter Golf Cup Tour" it is thanks to the Bestenheider family and Franck Reynaud, the Michelin-starred chef of the "Hostellerie du Pas de l'Ours" (Relais et Chateaux), childhood friend of Philippe Guilhem, the founder of the "Winter Golf Cups".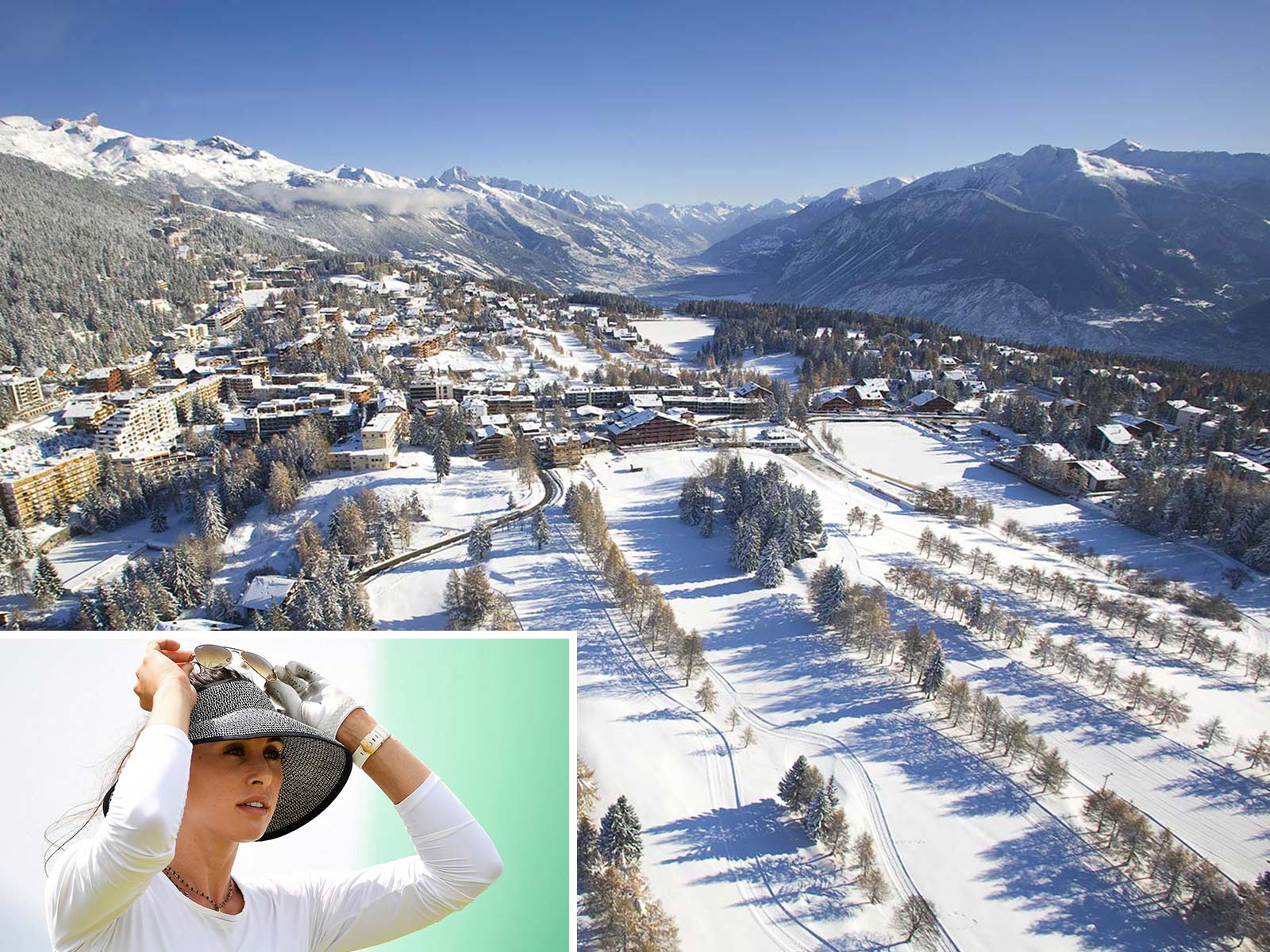 Since 2016, we are really proud to count Maria Verchenova as our ambassador & partner of Winter Golf Cup events.
N*1 Russian golfer and Rio olympic record with a 62 card, -9 in one day!
An extraordinary experience
Meet - Share - Shiver
Discover the program of the very first edition of the Crans Montana Winter Golf Cup which will take place from January 31th to February 3rd, 2019.
CM WinterGolf


ProAm Challenge
From 8.30pm Welcome of the participants at the Bistrot de l'Ours, then dinner
CM WinterGolf


ProAm Challenge
From 8.30am Welcome of the participants on the Jack Nicklaus golf course, then start of the competition
11.30am Team Skills Challenge & Aperitif
13.30pm Lunch and prize giving at the restaurant La Broche des Ours
From 8.30am Welcome of the participants on the Jack Nicklaus golf course, then start of the competition
11.30am Teams Skills Challenge & Aperitif-fondue
6.00pm Dinner and prize giving at the restaurant Le Sporting
From 8.30am Welcome of the participants on the Jack Nicklaus golf course
12.30pm Aperitif, raclette and prize giving at the restaurant Le Fer à Cheval
Good to know
Minimum handicap required 36
Orange golf balls
9 holes
Whites prepared & frozen
Powdery snow
= side water obstacle